1/3
NY-805 Batch Coding Machine for HFFS Flow Packaging Machine
$ 500.00 ~ $ 600.00/unit
1/unit
(Min. Order)
Quick Details
Payment:
PayPal,VISA,MasterCard,Western Union,T/T,Other
Supply Ability:
200 unit per week
NY-805 Friction Ink Roll Coder for Vertical or Horizontal Continuous Packing machine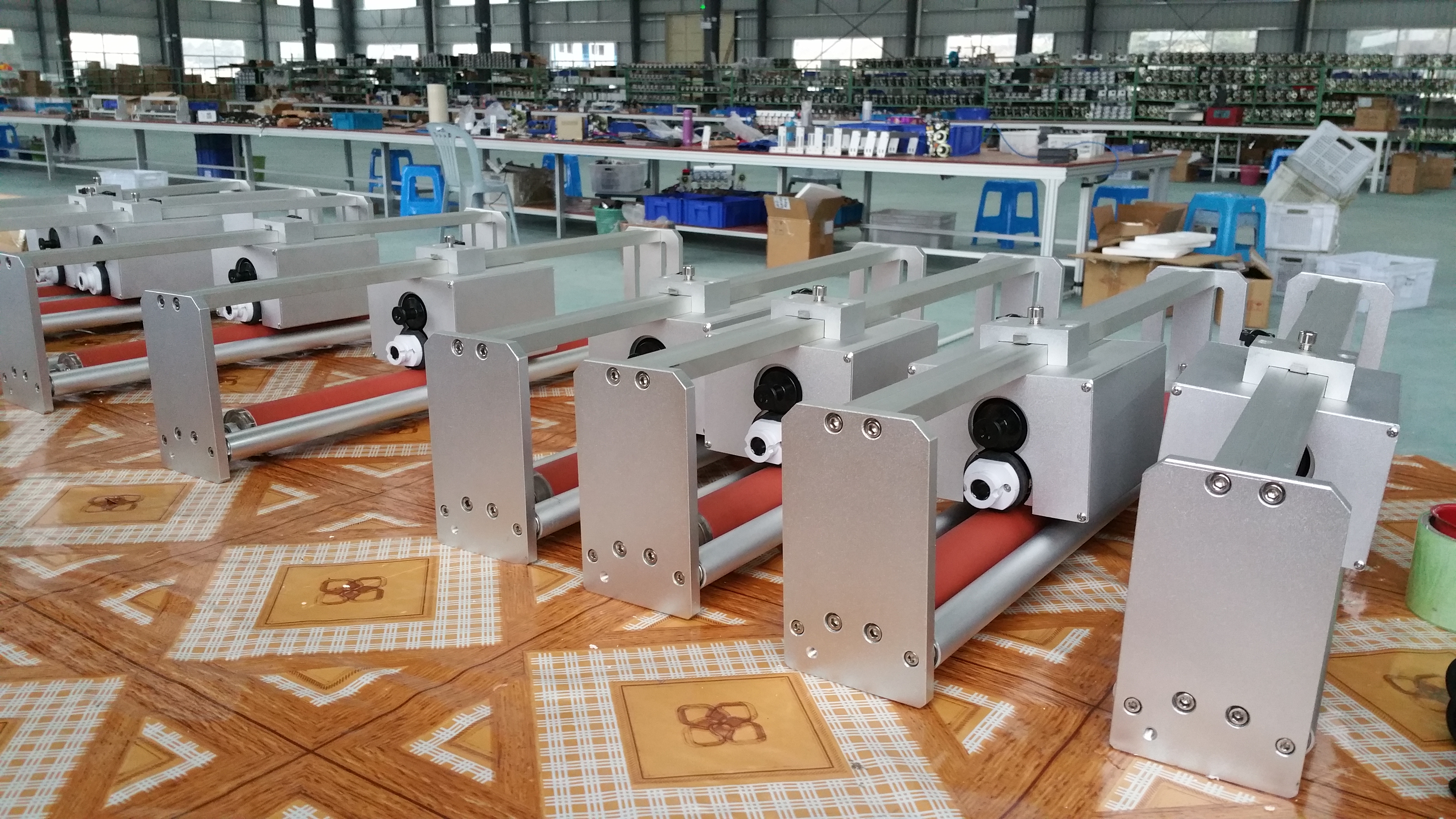 Ⅰ. Applications:
It is suitable for all kinds of horizontal continuous printing machines to print production date, expiry, lot number, etc. in the industry of food, drink and medicine.
Ⅱ. Features:
1. Removable print head, simple structure of ink roll extraction device, the characters and ink roll are easy to set and replace.
2. Utilizes running friction force of packing film to make printing head rotate.
3. Automatically trace the packing speed and the print speed synchronous with packing machine to make sure the coherence of the printing position.
Ⅲ. Technology Data:
Model

NY-805

Driver

Friction

Voltage

220V/50Hz

Power

220W

Print speed

0-300 Times/min

Printing Lines

T-type (Axial) up to 13lines, max18characters per line

R-type (Radial) up to 8lines, max11characters per line

Pouch Length

≥33mm (4-up printer)

≥66mm (2-up printer)

Font size

T-type 2mm*3.4mm, 3.0*3.4mm, 2.5mm*7.0mm

R-type 3.4mm*3.4mm

Consumable

Ink roll ¢36*15mm; ¢36*32mm;

Weight

8 kg

Dimension (L*W*H)

470mm*130mm*230mm

Remarks: Other specification can be customized.

Series Models with Same Application:


All are applicable to horizontal and vertical continuous packing machines such as vertical continuous granule packing machines, flow biscuit packing machine and wet-paper packing machines etc to do flow continuous coding.




1. NY-805 friction coder get working signal through electric magnet movement. After using for one or two years, the electric magnet will be perished and should change.

2. In comparing with NY-805, our NY-808A adopt stepper motor as driver, it is steadier in quality and has longer usage life reaching 8 years even more. This model sells best and gets good feedback from domestic and abroad market.

3. NY-818 is pneumatic system date coder and use hot stamping ribbon instead of ink roll, it is more clear print result, print head is intermittent working, but we specially design such print rolls and structures as buffer mechanism for continuous packing machine requirement.