1/11
NY-53 TTO Digital Barcode Thermal Transfer Overprinter
$ 3500.00 ~ $ 5000.00/unit
1/unit
(Min. Order)
Quick Details
Payment:
PayPal,VISA,MasterCard,Western Union,T/T,Other
TTO Thermal Transfer Overprinter Barcode Label Date Printer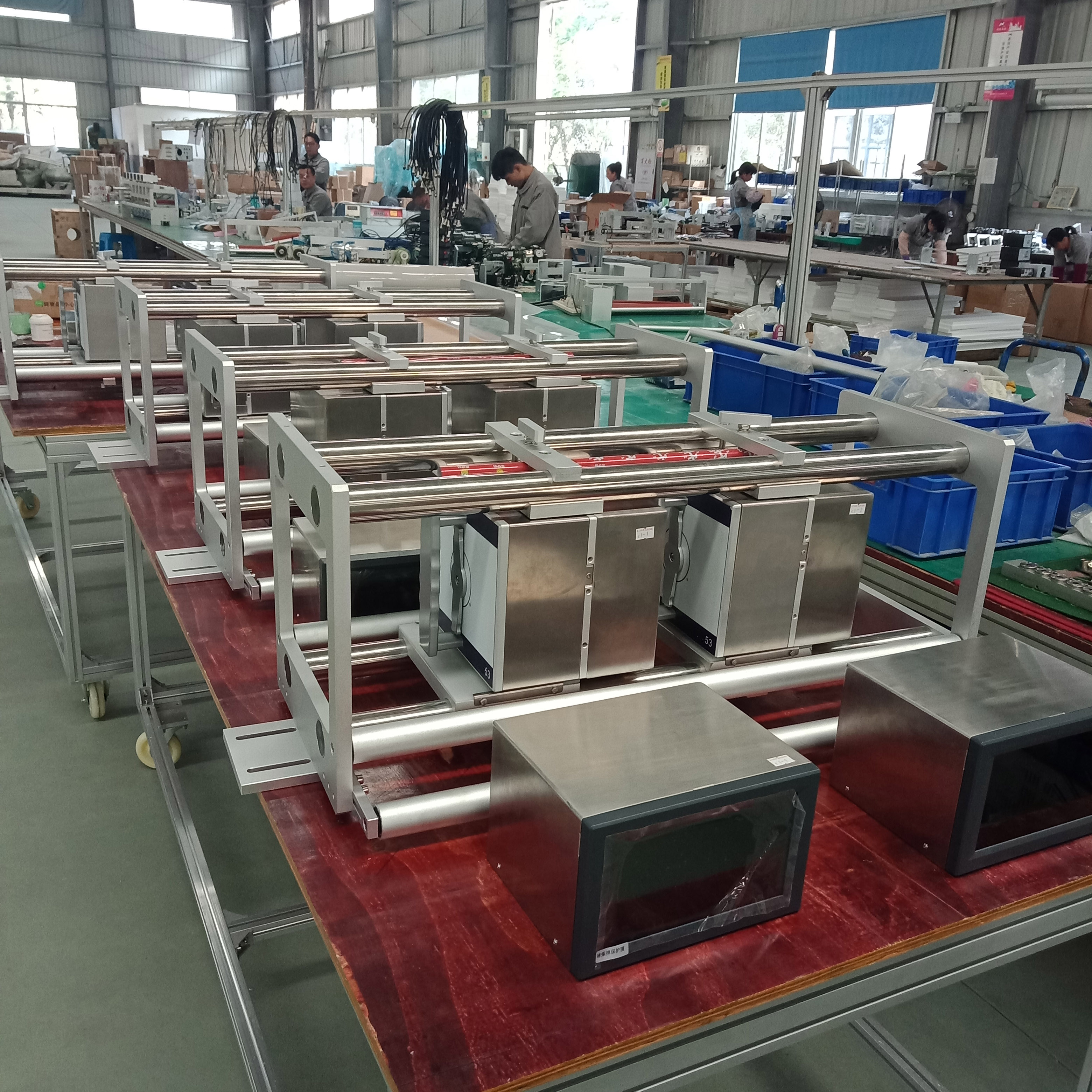 NY-53 TTO printer is a small easy-to -operate pneumatic coder, adopting advanced thermal transfer technology.
TTO adopts 300dpi print-head to print bar codes, QR codes, best before dates, real time, graphics, pictures, logos and other variable information directly onto packaging, substrate and other materials. The size, position and content of information can be fixed or altered at the TTO printers' user interface.
※Print content
Print format: True type font in Windows
Change content: real-time date, time, shelf life
Bar code: EAN13, EAN8, 128 yards
Complex graphics: Resident graphics file types are BMP and PCX, other graphics formats are downloaded and converted by software
※Print parameters
Resolution: 300DPI (12 dots /mm)
Print area: 53×75mm (Intermittent Model),
53mm×100mm (Continuous Model).
Speed: Intermittent mode: 20mm/s~200mm/s,
Continuous mode: 40mm/s~600mm/s.
※Print mode
Two printing modes: intermittent, continuous.
※Operation interface
Color LCD touch screen display
WYSIWYG print preview, online diagnostic menu
※Ribbon
Width: minimum 22mm, 35mm, maximum 55mm
Length: up to 1100 meters
Drive: Non-clutch dual motor ribbon drive
※External communication
RS232 interface, USB
※Input signal
Trigger print signal, synchronizer
※Output signal
Fault status output (relay signal output)
※Use environment
Power supply: 90~264 volts AC, 47/63 Hz, 150VA
Temperature range: 0~40°C
Compressed air: pressure 3~6 bar, clean, dry compressed air
Humidity: 10% to 90%, no condensation
※Design software
NanYun Format Designer Software
Printing Capability
•Ribbon width: 22-33-55mm
•Message area: max 52mm width x 100mm Length
•Maximum ribbon length: 600m
•Print speed: intermittent motion mode - max 200mm/s
•Print speed: continuous motion mode - max 600 mm/s
•Ribbon colors – black.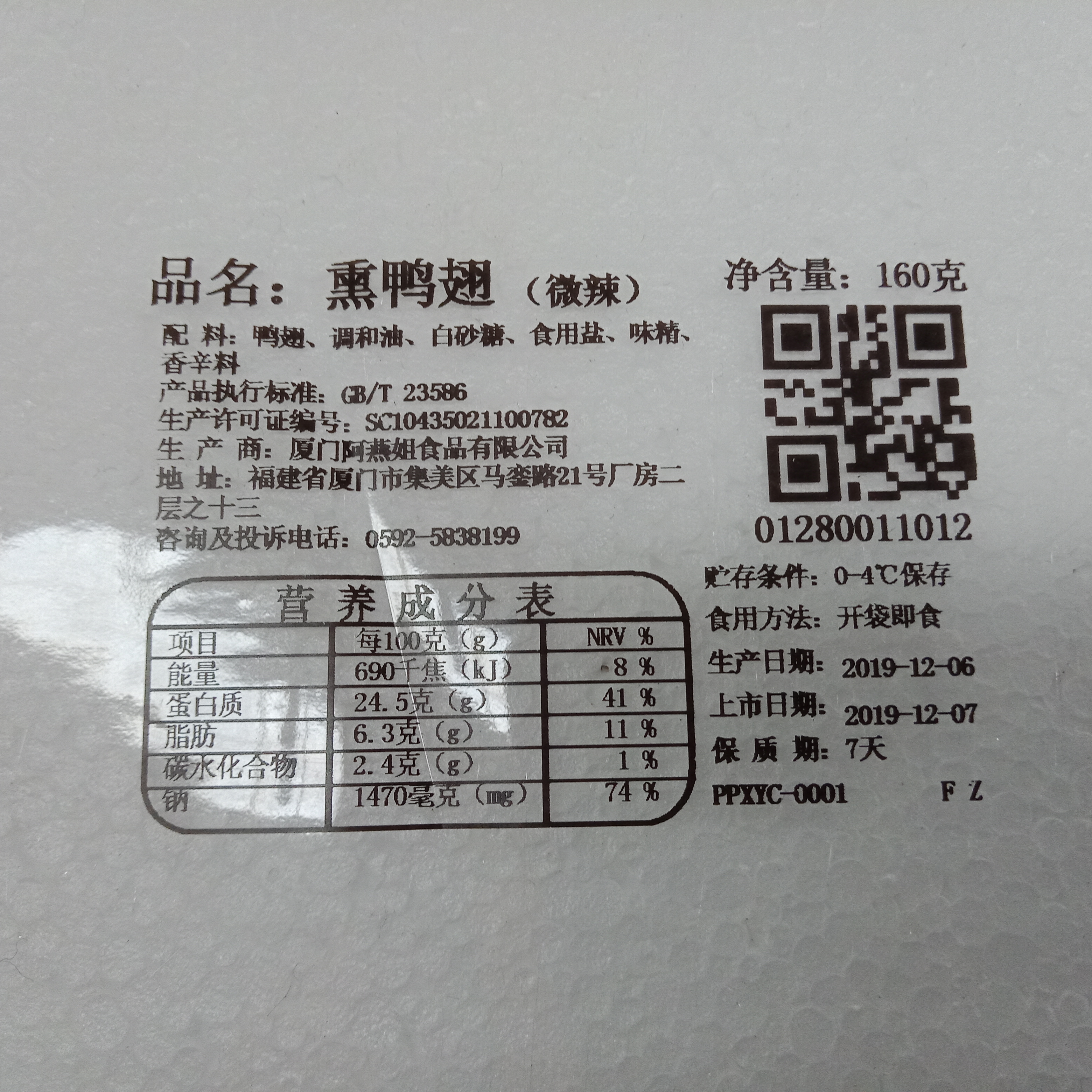 Main features
• Print Intermittently or continuously from one unit, thus can be applied to both continuous and intermittent packaging machines
•300DPI; high quality prints.
•Support all kinds of printing fonts, date formats, variable numbers, serial no. bar codes, image etc.
•Support various input and output connections
•Support various reversal and mirror prints
Item

Specifications

Model

NY53-Li (Intermittent Model),NY53-Lc (Continuous Model)

Structure

All-metal structure

Print mode

Thermal transfer printing

Max. print width

53 mm (300dpi)

Print area

53mm*75mm (Intermittent Model), 53mm*100mm (Continuous Model)

Resolution

300 dpi (12 dots/mm)

Printing speed

20 - 600mm/s

Processor

32-bit RSIC Processor

Flash memory

Minimum 8MB

Dynamic memory

Minimum 16MB

Real-time clock function

STD, Battery discharge life at least 3 years

Detector

Ribbon tension detection; thermal head position detection; cover opening detection; thermal head over temperature detection; ribbon break detection

Flexible packaging inspection

Electromagnetic induction or synchronizer

Flexible packaging materials

PVDC、PET、PE、NY、CPP、OPP、BOPP, BOPET, BOPA、CPP、PE、VMPET、VMCPP etc. various films and composite films

Ribbon capacity

Maximum length of 1100 meters and paper roll core diameter 1"

Ribbon type

Type: Wax / Resin

Resin width: 20 mm (0.79 ") to 55 mm (2.17")

Ribbon saving

Support interlaced, radial, multiple print signals, digital ribbon saving printing, ribbon back and other ribbon saving modes;

The minimum ribbon interval between two lines of printing is not more than 0.5mm

Air supply

Maximum 6 bar/90 psi

Air consumption

As low as 4 ml/print at 2.5 bar

Print density steps

31 Levels
Item

Specifications

Built-in font

Bitmap fonts: 6, 8, 10, 12, 14, 18, 24, 30, 16x26 and OCR A & B ;

Bitmap font: 90 °, 180 °, 270 ° can be rotated, single character can be rotated 90 °, 180 °, 270 °;

Bitmap font: 8 times horizontally and vertically;

TTF Font: CG Triumvirate ™ (Bold / Italic / Underline) Rotates 0 °, 90 °, 180 °, 270 °;

Download font

Bitmap font: 90 °, 180 °, 270 °, single character 90 °, 180 °, 270 °

Asian fonts: 16x16, 24x24. Traditional Chinese (BIG-5), Simplified Chinese (GB2312),Japanese (S-JIS), Korean (KS-X1001), can be rotated 90∘, 180∘, 270∘, 8 times increase in horizontal and vertical direction;

TTF font: 90 °, 180 °, 270 °;

Download font

850, 852, 437, 860, 863, 865, 857, 861, 862, 855, 866, 737, 851, 869,
WINDOWS 1250, 1251, 1252, 1253, 1254, 1255, 1257,
UTF-8, UTF-16BE, UTF-16LE,
DBCS 932 (JIS), 936(GBK), 949 (Koran), 950(BIG5)

1D barcode

Code 39, Code 93, EAN 8/13 (add on 2 & 5), UPC A / E (add on 2 & 5), I 2 of 5 & I 2 of 5 with carrier, Kudbar code, Code 128 (Subsets A, B, C), EAN 128,

RPS 128, UCC 128, UCC / EAN-128 K-Mart, Random Weight, Post NET, ITF 14,

China Post Code, HIBC, MSI, Plessey, Telepen, FIM, GS1 Data Field, German Post Code, Planet 11 & 13 Digits, Japan Post Network, I 2 of 5 with human-readable check digits, Standard 2 of 5, Industrial 2 of 5, Logmars, Code 11, Code 49, Cadablock

QR code

Data matrix code, GS1 QR code type, GS1 database (formerly RSS), QR code, PDF417, Maxi code, Micro PDF417, Micro QR code, Aztec code

Graphics

Resident graphics file types are BMP and PCX, other graphics formats are downloaded and converted by software

Module interface

STD, 1 control unit port to print engine

Touch screen

Color LCD touch screen with message selection, message adjustment, variable data entry, diagnostics and system settings
Item

Specifications

USB interface

STD, 1 port, type B connector, USB device 2.0

USB host interface

STD, 1USB disk connection port

USB Host 2.0, automatic detection and setting of connections

Serial

STD 1 port, female D-SUB 9-pin connector

Default 9600, 8 / N / 1, variable baud rate and format

Ethernet interface

STD 1 port, RJ-45 connector, IEEE802.3 10 / 100BASE-T

Hardware interface

Input: "Print Start" and a configurable input

Output: fault, warning and 2 configurable outputs

Power supply

Internal switching power supply module, I / P: AC90V-264V, 47/63 Hz; 150 VA

Software

NanYun Format Designer

Drive

Android SDK

Product packaging

Outer box 1: printing device, controller, AC power cord, QSG, warranty card, ribbon roll

Outer box 2: mounting bracket

Certification

CCC

Environmental conditions

Operation: 0 to 40 ° C @ humidity 10% to 90% non-condensing

Storage: -40 to 60 ° C @ humidity 10% to 90% non-condensing

Machine size

Printing device: height less than 190 mm, width less than 220 mm, depth less than 236 mm

Controller: height less than 170 mm, width less than 263 mm, depth less than 190 mm

Machine weight

Printing device: less than 8 kg

Controller: less than 5 kg

Warranty

Printing device: 3 years

Controller: 3 years

Thermal head: 6 months or 50 kilometers

Rubber roller: 5 years

Reliability and life

Thermal head life cycle: 100 km

Rubber roller life cycle: 10,000 kilometers

PCBA: 30,000 hours